Independent assessment of external designs
Let us check your layout
You already have a design or layout of your future precast production plant, but you are not yet satisfied with it or unsure whether you want to build the precast plant like this. We have more than 20 years of experience in designing exceptionally efficient and cost-saving precast production plants.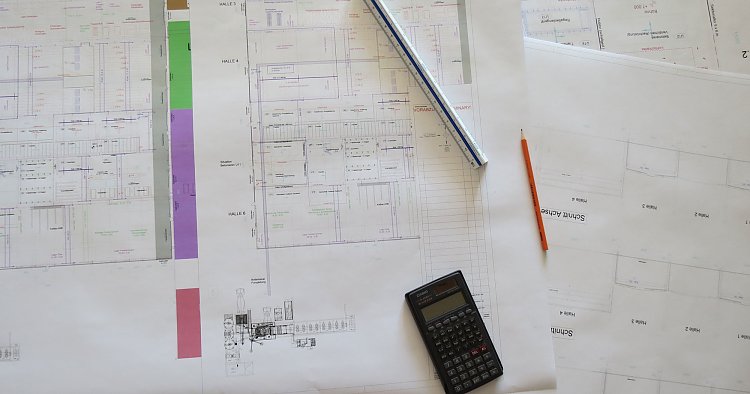 Analysis of the design
We check the layout for the following issues:
Which output can be achieved with the planned precast factory?
Which products can be produced with this precast plant?
Are there any production bottlenecks?
Are all the production processes efficient? In which way is the precast production plant set up?
Does the layout match the existing halls, buildings and plots of land etc. on site?
Is it possible to reduce the number of machines or plants?
Is the degree of automation suited to your situation?
Evaluating designs made by other companies
We assess the layout based on its correspondence to your requirements and conditions, i.e. if the required output can be achieved with the precast plant and if the required products can be produced with it. We give you our independent evaluation in which areas the planned precast factory meets your requirements and which not and show you how you get exactly the precast production plant that you need.
Possible adjustments, improvements and redesigns of your layout
If the layout doesn't meet your requirements to 100%, we can help you in adjusting the layout in order to eliminate possible production bottlenecks, achieve the planned output, reduce production processes, purchase only the machines and plants that you need and get the degree of automation that you need.
We are able to make adjustments and improvements in existing designs, if necessary, based on the analysis and evaluation of the layout.
New design for your precast plant
If the planned precast production plant is in no accordance with your requirements or adjusting the layout would be too extensive, we may also develop a new design for your precast plant. We assist you in creating a suitable design in order for you to get the most cost-saving and at the same time most efficient precast production plant possible which is customized to your needs.
Reference projects
We have a lot of experience in this field, but our clients do not want to be mentioned here. Out of consideration for our clients and their wishes, no references are listed.
» back to Services