Precast concrete production technology and plants
Precast concrete production technologies
For every element of a building, there is a suitable precast concrete element. Each precast concrete element requires a different production technology. Basically, there are two types of production – the stationary production and the pallet carousel system.
Stationary production of precast concrete elements
At the beginning of the development of the precast concrete production, only the stationary production existed. The production tables were stationarily mounted on the floor and the workers moved from one working station to the next working station. Sophisticated, complex and solid construction elements are still produced efficiently in a stationary production.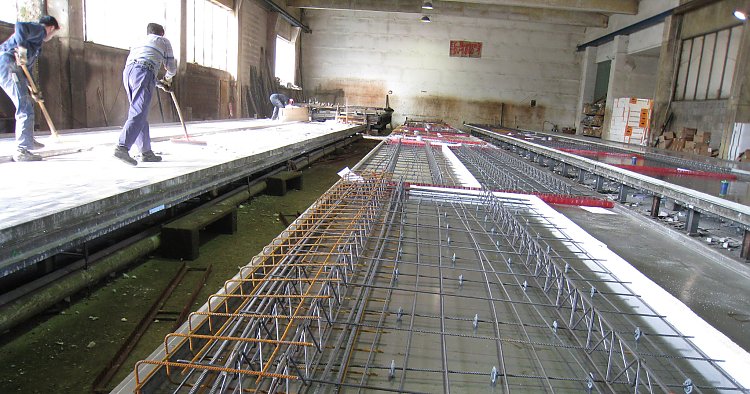 Precast production in a pallet carousel system
Over the years, the pallet carousel systems was invented due to increasing labor costs and higher quality requirements. This production method is characterized by moving production tables (pallets) and each worker stays at his permanent working station. This production method is similar to the automobile production. The pallet carousel system is the most efficient production type for walls and floors.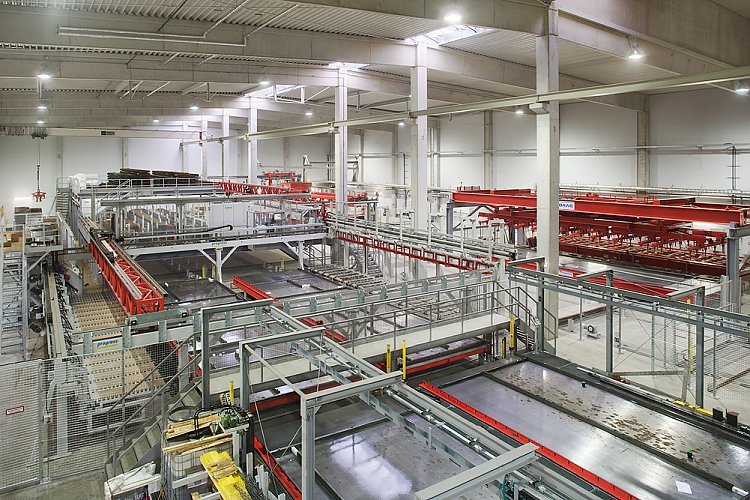 Advantages of an independent planning of the precast plant
A production facility is designed according to the product and the individual requirements of the client. There is no such thing as a ready-made production facility because the clients' requirements differ too much from each other. Such requirements are the plant output, the products to be produced, the degree of automation, the given property size, the surface design of the walls etc.
The costs can be reduced significantly by means of a professional planning of the production plant because Prilhofer Consulting analyzes all the contributing factors in advance. We ask the right questions due to our many years of international experience and our expert knowledge. Questions which will surprise you and save you money.
Prilhofer Consulting - 100% reliability
We guarantee our clients that they will achieve their goals. A facility, planned and realized by Prilhofer Consulting, fulfills the requirements of our clients to 100%.