Review Engineering Days China 2018
Over 600 participants at the Engineering Days in Beijing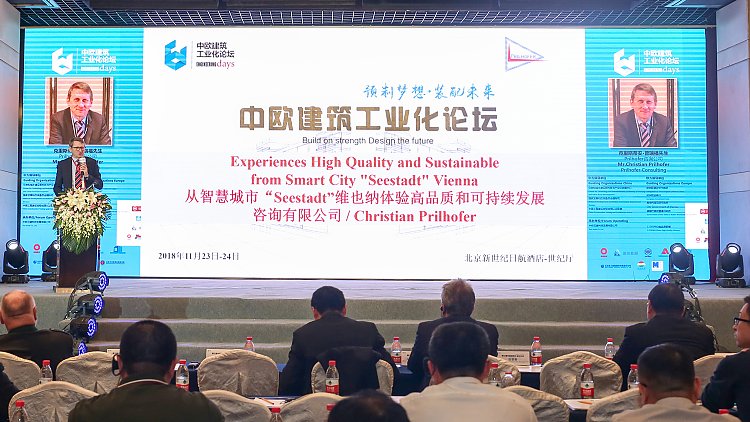 November 2018 – According to our main idea "High Quality, Sustainable, Modular, Info-based Smart Industrialization Technology" we've set up an innovative program with lectures together with leading companies in the field of precast concrete technology. Over 600 participants – top decision makers from the biggest companies of the branch from China, the biggest construction firms and Real Estate Developers as well as the biggest manufacturer of building materials have taken part in this event. Furthermore all important Chinese institutes and universities have joined this event. In parallel with the conference, there was an exhibition by key vendors in the areas of formwork/carrousel systems/reinforcement systems, automation technology, CAD, BIM and ERP-systems.

Engineering Days China are now a well-known discussion platform for Chinese Real Estate Developers, construction companies and manufacturer of precast concrete elements and also for European technology leader of the industry to present the advantages of the industrial production of precast concrete elements.
Another great success for industrial construction worldwide
Engineering Days has once again contributed to the growing interest of the Chinese in the precast concrete technology. All the European speakers made the awareness for the necessity of the industrial production of precast concrete buildings as the only way that could lead China to sustainable success in the construction industry in future.
We would like to thank all our partners/organizers from China and Europe as well as the speakers for the valuable presentations at the congress in Beijing and look forward to the next Engineering Days 2019 in Salzburg, Austria.
Weiter Informationen: http://engineeringdays-china.com/enindex.php