Support for new plants
We assist you with initial difficulties
You purchased a new plant for precast concrete elements and would like to use it now. Unfortunately, you face some difficulties at the start or you are not certain how to start production or introduce the industrial building system in the best way. We support you with our many years of experience during this process and assist you in getting an efficient production and in producing high-quality precast concrete elements.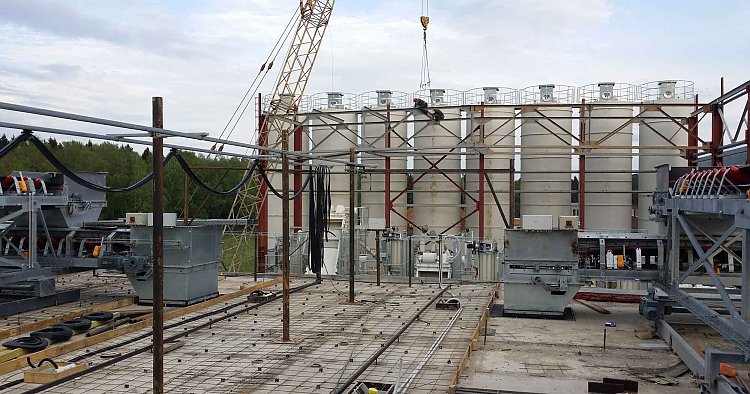 Production is not running as planned
We inspect your production plant on-site and check the plant layout. We analyze the reasons why the production is not running and examine all the areas of the plant for this.
Subsequently, we prepare a concept with necessary steps to have the production running and show you in which areas changes are required.
We gladly support you in implementing the steps, which are necessary to get the production running. We assist you during the whole process until your production is in normal operation.
Production does not have the output which was guaranteed
We inspect your production plant and check the layout in order to find out why the plant doesn't have the output which was guaranteed.
Based on the analysis of the production plant and the layout, we prepare a list of measures to be taken. You get an improved performance with these measures in order for you to be able to produce the required amounts of precast concrete elements.
In addition to that, we may assist you in implementing the recommended measures. You reach your goal easily and in a cost-effective way with our many years of experience.
Supporting the introduction of the new industrial building system
If the industrial building system is rather unknown in your company or country, we gladly assist you in introducing the new building system. The whole construction process changes and requires a different mind-set.
We show you in detail the differences to traditional construction methods and in which areas of your company you need to make changes. We are also happy to help you with the implementation, i.e. the choice of a suitable organization structure or the training of personnel in order for you to benefit the most from the industrial building system.
Reference projects
We have a lot of experience in this field, but our clients do not want to be mentioned here. Out of consideration for our clients and their wishes, no references are listed.
» back to Services