Industrialized construction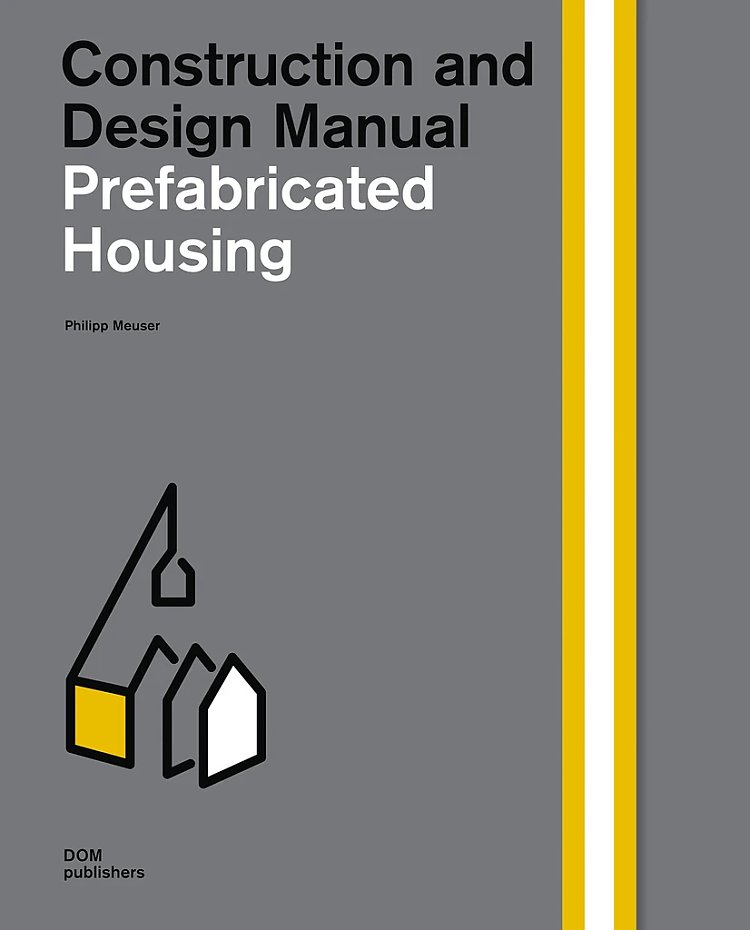 Construction and Design Manual by Philipp Meuser
Despite globalised mass production and the standardisation of our entire lives, we regard housing
construction in our culture as a discipline that must produce an individual solution for every task.
The multiple construction of well-designed buildings has hardly any lobby in Germany.
This volume of the Handbook and Planning Guide series aims to help ensure that industrial housing
construction is no longer a taboo for architects, their professional associations and chambers of architects.
Insight into innovative building with precast concrete elements
Housing construction with prefabricated components has long since ceased to mean the defacement of the urban landscape with monotonous grey boxes. Thanks to modern production methods and 100 years of experience in planning prefabricated housing and building in large panel construction, this method is now experiencing a renaissance. This also includes timber construction with its much longer tradition of prefabrication.
Building history and current precast concrete projects
This title examines the potential of industrial housing construction from a structural, historical and architectural perspective. In addition to an insight into the design possibilities, production techniques and assembly methods, worldwide examples from Vancouver, Moscow and Singapore, among others, are presented.
The manual by Philipp Meuser has been published by "DOM publishers Verlag" and can be ordered online.
---
How to order the manual
You can order the book in German and English directly from DOM publishers.
The selling price is € 78,00 for englisch edition (incl. value added tax) plus shipping costs.
> Order the manual online now!