Engineering Days 2022
Industry meeting for precast concrete experts in Salzburg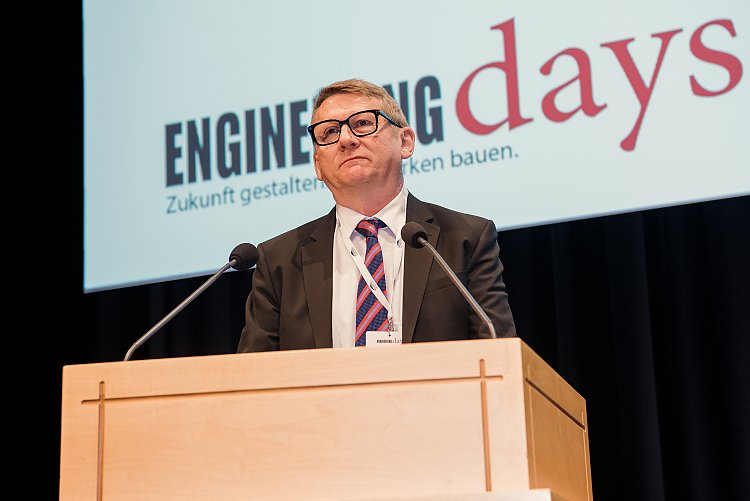 The Engineering Days 2022 with the focus on "Prefabrication in the new reality" took place again from 29 - 30 November 2022 at the Salzburg Congress.
More than 420 experts from the precast concrete industry informed themselves about the current trends in the industry.
Impressive lectures for the visitors of the Engineering Days 2022
The programme with the focus on "Prefabrication in the new reality" included a total of 21 expert lectures and 20 workshops with a practice-oriented approach.
In terms of content, the lectures and workshops addressed current topics such as sustainability in the construction industry or strategic resilience and covered everything from innovative dry connections and carbon concrete to practical examples, innovations in reinforcement, precast element planning and production, and cyber security.
Professional networking for the precast concrete industry
More than 40 companies were represented at the Engineering Days to provide an opportunity for professional dialogue in the fields of consulting and planning, machines and plant engineering, automation technology, CAD and ERP systems, as well as other related businesses.
More information all around the Engineering Days can be found here.
Customised consultancy for the industrial production of precast concrete elements
We would be pleased to assist you with our knowledge for your strategic considerations as well as proposed investments for a new factory or optimisation of your existing production.
You can see our comprehensive services here - https://www.prilhofer.com/services.
Please feel free to contact us for a non-binding discussion.