2017 Engineering Days Forum
"The Belt & Road" Sino Europe Building Industry CEO Forum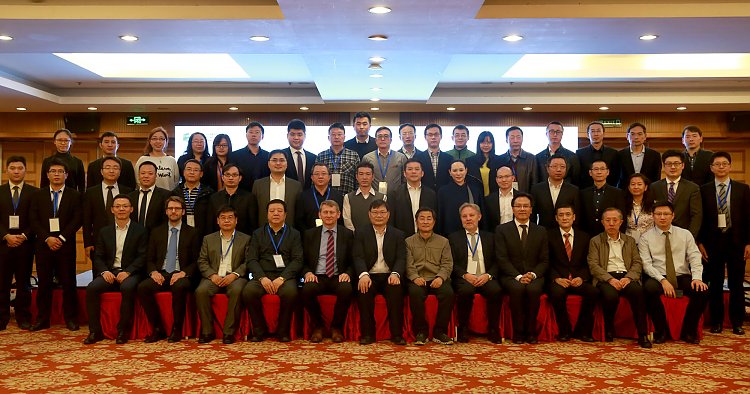 November 2017 – in November 3, 2017, the "2017 Engineering Days Forum -"The Belt & Road" Sino Europe Building Industry CEO Forum" was successfully held in the Hotel Nikko New Century Beijing.

Background of the forum
In response to the "supply side reform" by the Chinese government "The Belt and Road" strategy promotes the academic and technology exchanges for the industrialization of construction between China and Europe. It promotes the establishment of a green, sustainable, open and inclusive, sharing and future oriented industrialized construction system. The forum was held together by Chinese and European companies, Mr. Wang Haishan, the chairman of JCC Certification and SE iBuild acted as the host of this forum.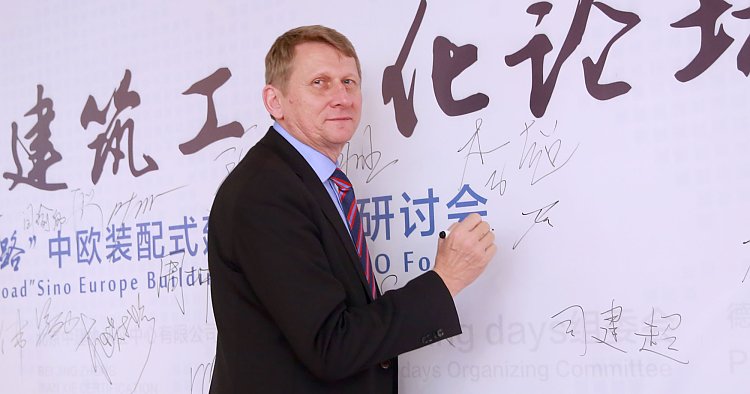 Event program
The forum was divided into three main parts:
Speeches by Chinese and European industry experts
Discussion of Chinese and European field experts and leaders of the industry about the style, technology, system, standard, practice and application of industrialized construction
Concluding speech by Mr. Ye Haowen, chairman of China Construction Science & Technology Group, with a look back into the past, an overview of the present and an outlook into the future of the construction industry in China, emphasizing the importance of quality, efficiency and profitability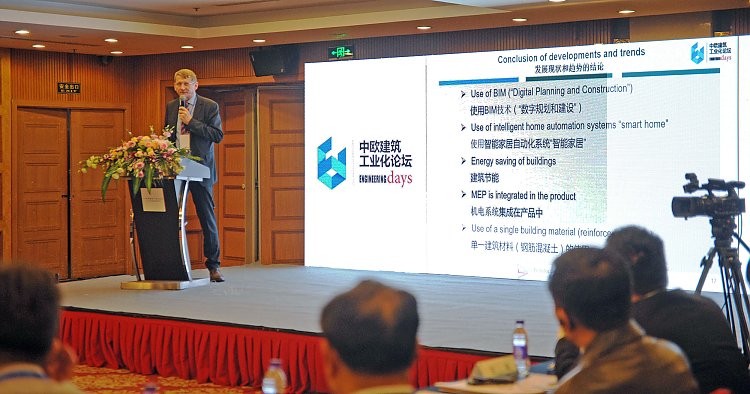 Presentations by Mr. Prilhofer
Mr. Prilhofer, CEO and founder of Prilhofer Consulting, presented in his first lecture trends of prefabrication worldwide, like Building Information Modeling, smart homes, 3D printing and modular systems for construction. He illustarted their benefits as well as their disadvantages and concluded his presentation with a summary which trends will become predominant in the construction industry in the next years.
In his second speech, Mr. Prilhofer talked about best practice of precast technology worldwide. Over the years, Mr. Prilhofer gained insight into many companies and construction practices all over the world as an international consultant. He is now an ackknowledged expert in the field and provided the audience with a summary of his experiences.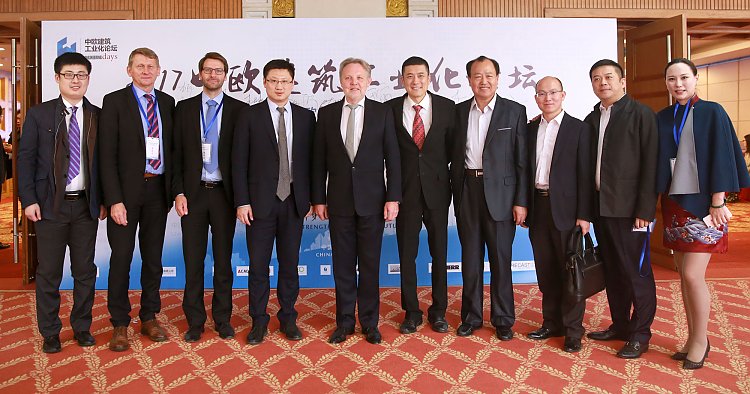 Opinion of the participants
The European and Chinese participants agreed that such a platform may help to advance the industrialized construction technology in China. The spirit of the forum was in accordance with the slogan of the Engineering Days "Build on strengths, design the future".
You may find information about the Engineering Days forum held in 2016 here