Modern construction with precast concrete elements
Esthetically appealing houses with precast concrete
No limitations in architectural design
When building with precast concrete elements, it is irrelevant how the architecture of the houses should look because all the building elements are designed in advance and produced accordingly in a modern plant. This means for the builder that he is not limited in the choice of ground plans and facades. The only limitations are static considerations and costs for more complex building elements and facades. The more frequently building elements are used, the lower the costs.
Diversified facades
Using precast concrete elements when designing facades makes it possible to create diverse and durable surfaces. Concrete can be designed quite at will due to its formability. The facade surface can be textured, colored or molded. Letters or numbers can be embedded into the concrete surface. There are no limits to creativity and a variety of architectures is possible for builders and real estate developers.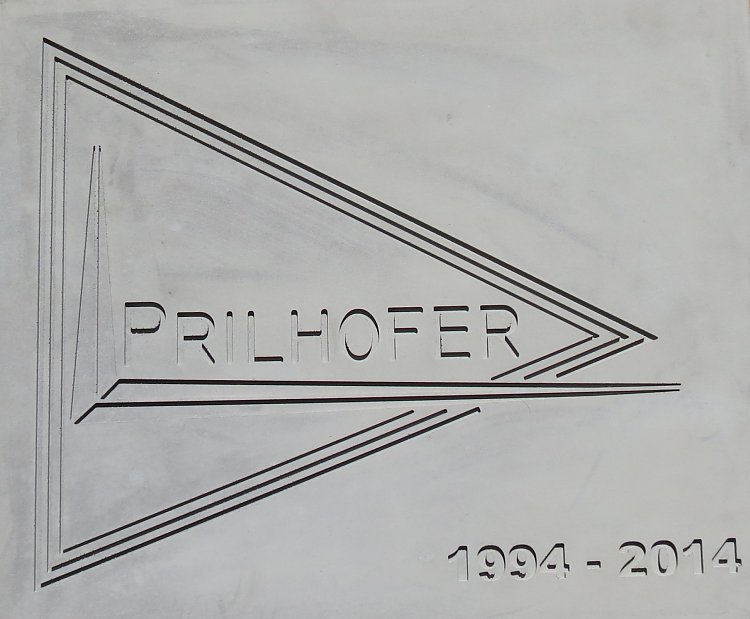 Example for a concrete surface with an embedded logo. Diverse textures can be embedded into the concrete surface by means of form liners.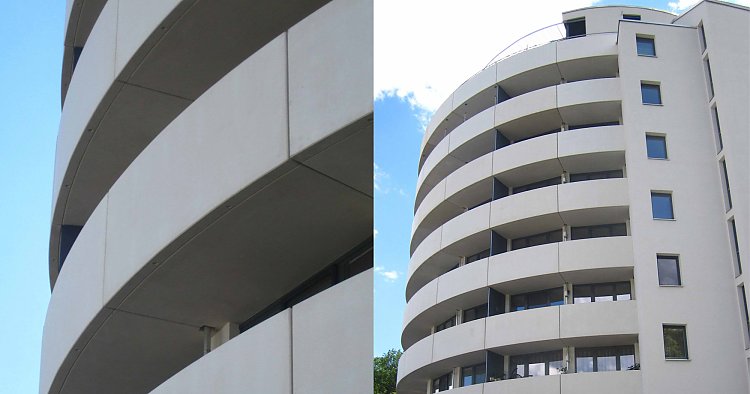 Point block building Krems/ Austria: Modern and esthetical construction
Alfred Trepka GmbH, a company located in Obergrafendorf/ Austria, is a client of Prilhofer Consulting and has produced the exposed concrete elements for the point block building in Krems/ Austria. The residential building fulfills the current requirements of modern esthetical construction. We acted as master planner and supported Trepka GmbH in the implementation of their pallet carousel system in which these precast concrete elements have been produced.