Increasing the efficiency of existing production plants
Optimization of personnel and processes in precast concrete plants
Long-established processes impede progress. We help you analyze these processes and structures and assist you in finding creative solutions drawing on our many years of experience.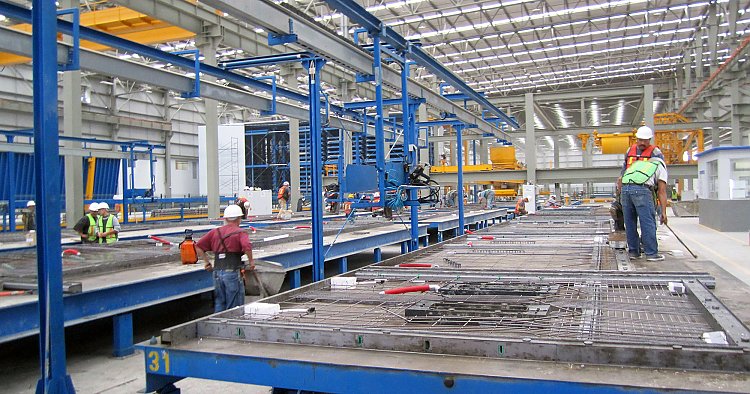 Production optimization
Machines and plants function through interaction with the people who operate them, even if the machines are automated. It is not enough to buy the latest machines and plants without optimizing the technical and organizational environment. Automation does not result automatically from introducing automated plants into the production process.
We assist you in deciding whether it makes sense to automate an entire process or only parts of the process. Economic and technical facts elaborated by us form the basis for your forward-looking decision. Together, we implement it efficiently.
Optimization in the technical office
The efficiency of precast concrete productions has increased tremendously over the last decades. This raises the question whether there are still areas of the precast concrete plant with savings potential. The production processes have been constantly optimized, workflows and efficiency in administration and the technical office have been amended only slightly. Optimizing your staff is an important factor for the efficiency increase of your plant. Together, we find a way to be always a step ahead of your competitors.
Reference projects
We have a lot of experience in this field, but our clients do not want to be mentioned here. Out of consideration for our clients and their wishes, no references are listed.